The carnaval represents the heart of the "Cidade maravilhosa"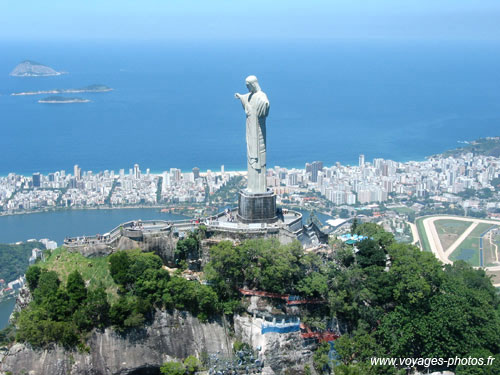 Image of the
Rio de Janeiro
What would be Rio de Janeiro without the carnaval?
Of course, there would remain the Sugar loaf, Cristo Redentor on Corcovado, the sublimes beaches of Ipanema and Copacabana, the "plug" of Santa Teresa, Maracana or the insane evenings of the district of Lapa. But, without the carnival, the "cidade maravilhosa" (the marvellous city) would lose a part of its heart. Because the carnival, it is the time of, a few days, the occasion for a whole town to find itself.

Carnaval of Rio de Janeiro
An "urban" samba
The principal theatre takes place in Sambodromo. Conceived by Oscar Niemeyer in the Eighties, it is in this 700 meters long street bordered of steps, that come to ravel the schools of samba.

Theatre in Sambodromo Rio de Janeiro
The procession more awaited is that of the group especial, which gathers the schools which already gained the 1st price of the procession. Useless to specify that the good places on the steps are extremely run, and that it is necessary to be caught there very in advance, and with consequent means (400 euros for a private cabin), to obtain best the seats.

Procession in Fatima
But the festival is also with going to seek in the balls which are organized a little everywhere in the city; more crested, in Copacabana De luxe hotel (150 euros the entry) with most popular, and free on the Praça Floriano, which gathers to 60 000 people…

Copacabana Rio de-Janeiro beach
It remains to go to recover from your emotions, the following day, to the beaches.

Beach of Rio de Janeiro

Ipanema Rio de Janeiro